Welcome to the 1941 Coupe Project
Week 6, July 4 thru July 10, 2005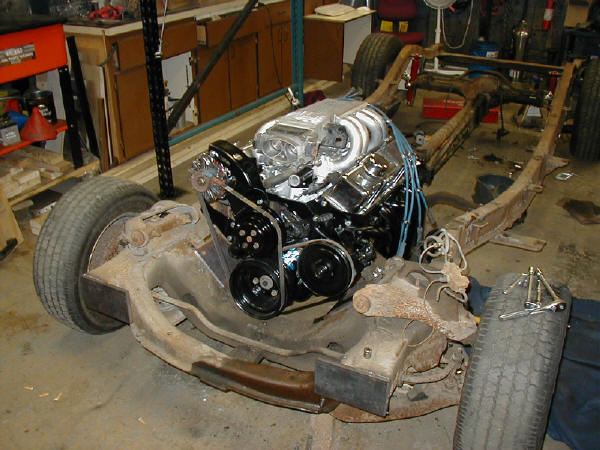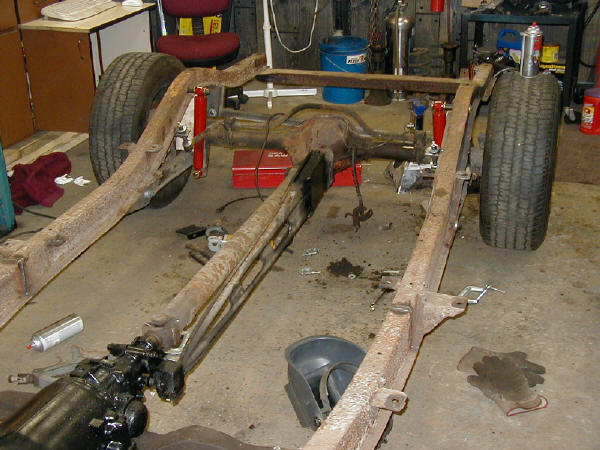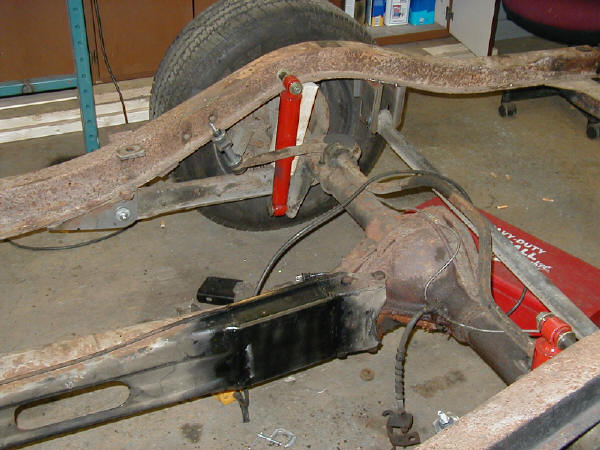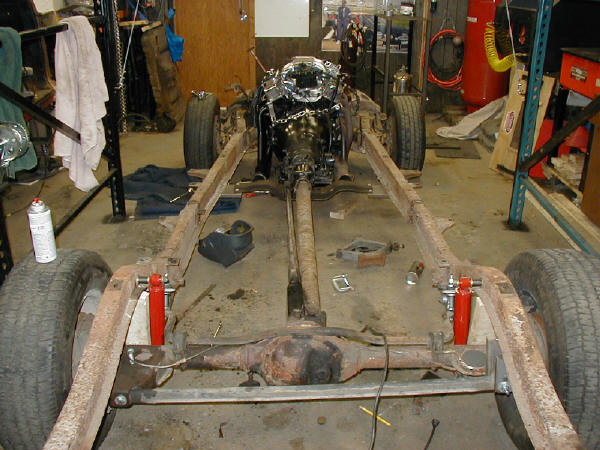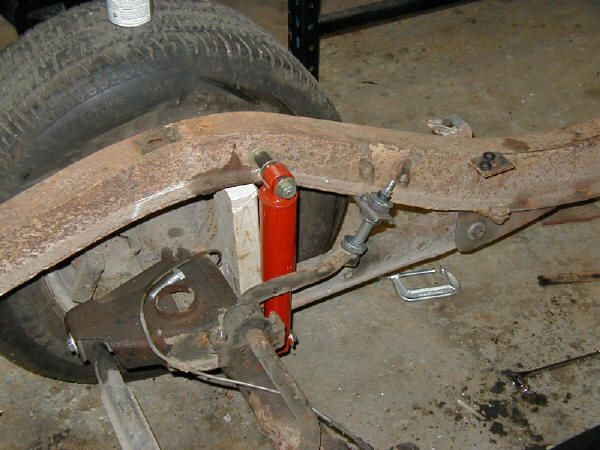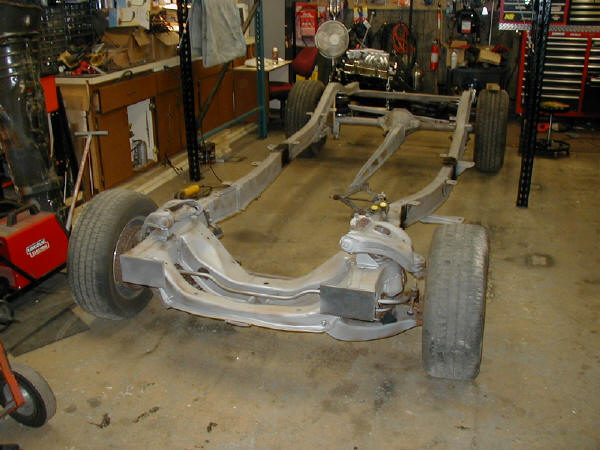 Well we are back from sandblasting and everything looks great. At this point I will final weld all the connections and fish plate over every weld on the two sides and the bottom. Being that the frame was constructed out of three sections, this is going to be a lot of plating.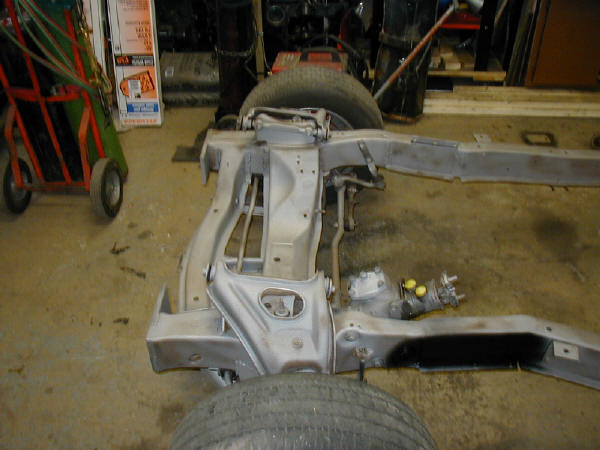 The Nova front end turned out great. All drums and brakes were left on since I didnt care if they got sand in the bearings since they are going to come off and the 2" drop spindles are going on with disk brake conversion.
The rear end was blasted also. The air bags were final fit and the gussets were welded into place.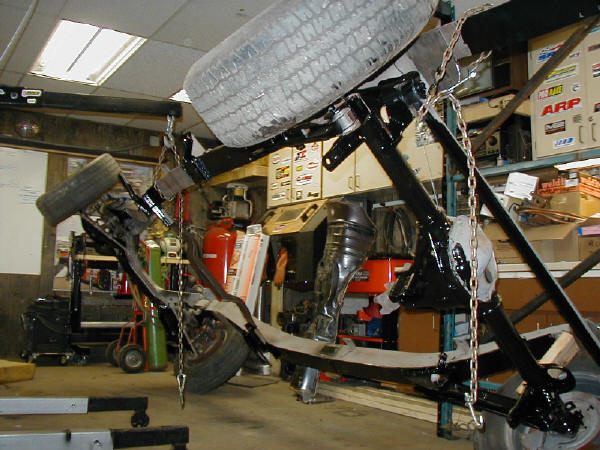 Painting the bottom was the first part since it would be the hardest to get to. Used the body lift to lift up one side. It worked great.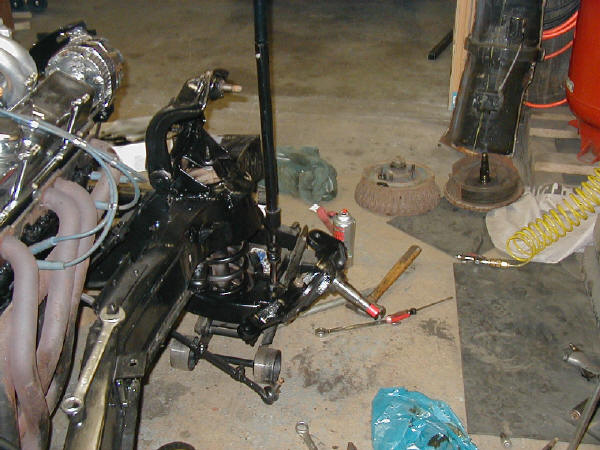 After the painting was done then the front brakes went in. The 2" drop spindles fit right in and was a 30 minute job.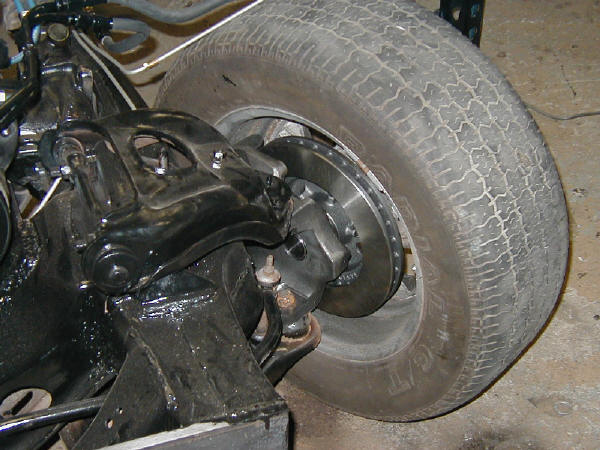 New rotors and calipers and spindles. What a great set up.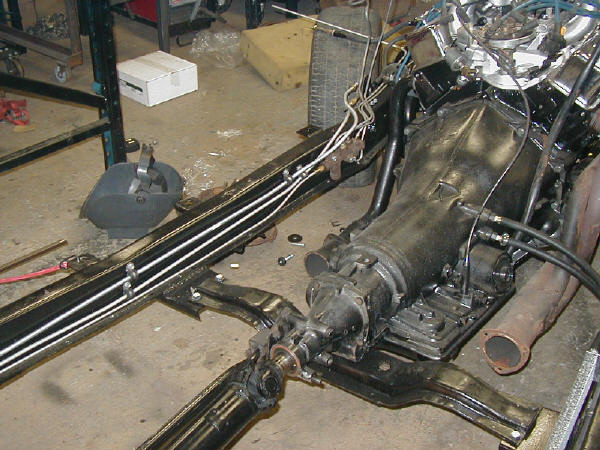 The motor and tranny are all in and now it is time to run all the fuel and brake lines to the rear. With the fuel injection, this is going to take a few extra lines.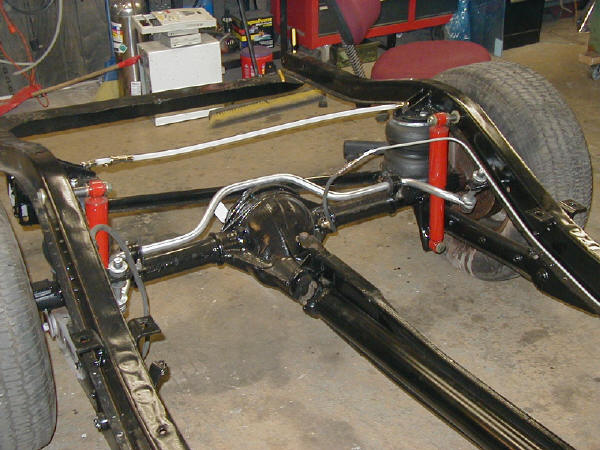 A few lines, a little time and we are getting there.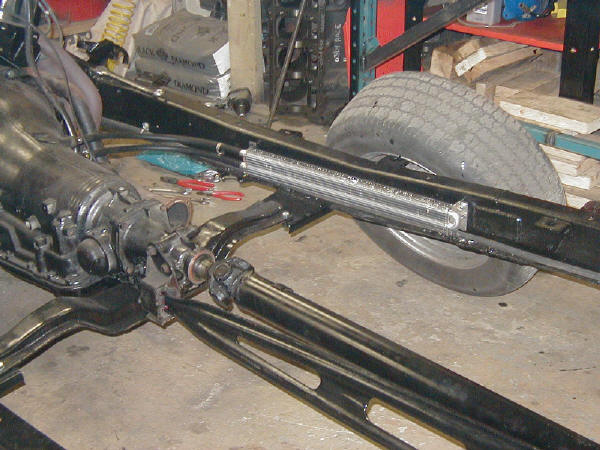 I used a frame rail mounted tranny cooler. I am hoping that it will get enough air under here and will not make the floor to warm. We will see. Better go out and buy a tranny temp guage.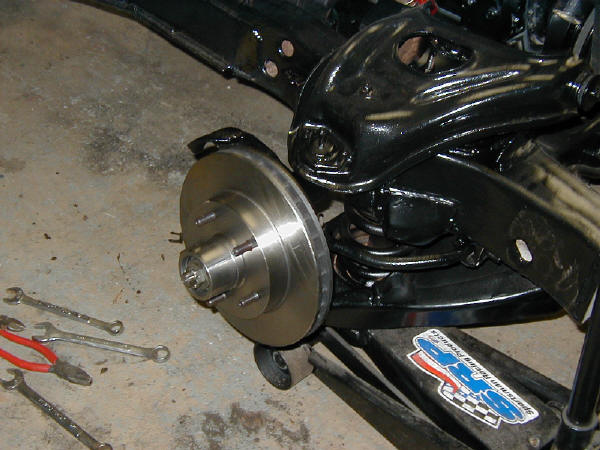 Another shot of the new front brakes. It was worth the money. ($310 for spindles, $90 for rotors, $55 for bearings, seals and $110 for new calipers. OUCH!) Oh I am sure that it will be worth it.