Welcome to the 1941 Coupe Project
Spring 2007
Well its the spring of 2007 and the car is still not done. Many changes have came in life and put a delay on things.
Here is what is new on the coupe project:
Dropping the TPI motor plan - not that it cant be done, but I got the craving for true American Muscle -- Cubic inches, Big cam, Headers and a 4 Barrel Carb! You cant beat it. So I built a tight balanced 383 that should be putting out over 475 hp. I have ran it on the test stand and it seems strong. Here are some of the components in it:
350 4 bolt main block, bored, decked, line bored, peened, cooked
383 Eagle crank, balanced with fluidamper balancer to 7000 RPM
Hyperutetic pistons @ 9.50:1 compression
Solid lift .520 lift cam and Roller Rockers with gear drive
Edelbrock Performer RPM with 850 Double Pumper.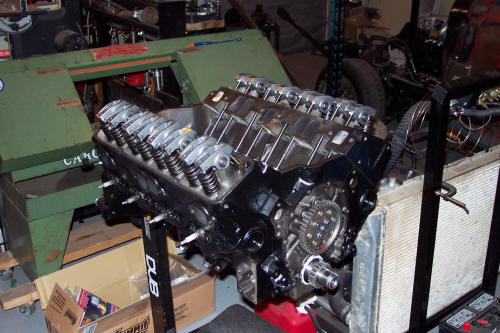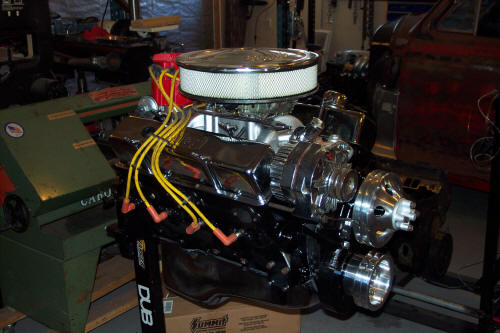 The motor is done and in the frame.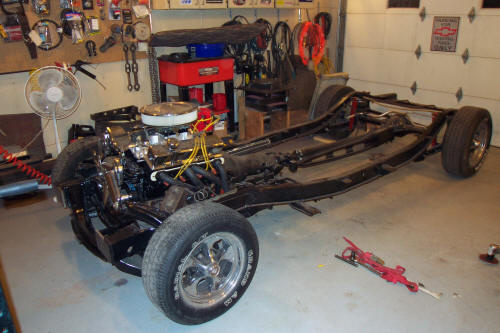 Next came the body work to finish. I had a lot of parts to make for the body and patches to fit in. Here are some pics: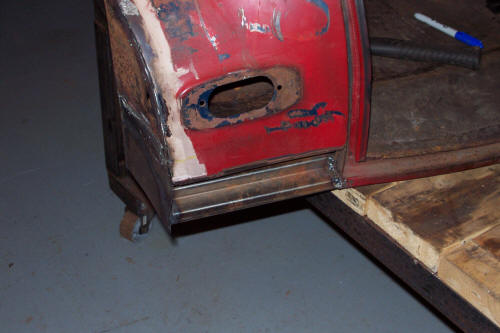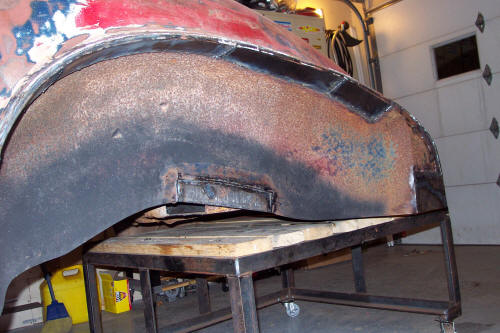 Now that the body is done, time to get it blasted! I've been waiting for this day for a long time.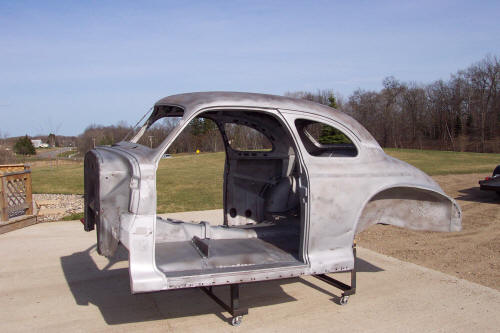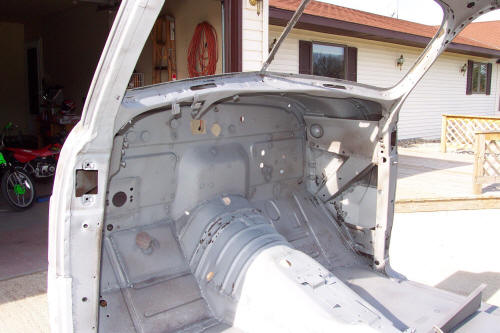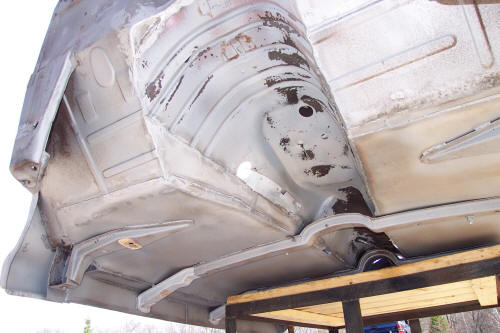 Well, guess I found some more holes and time to make some quick fixes and then better get it primered.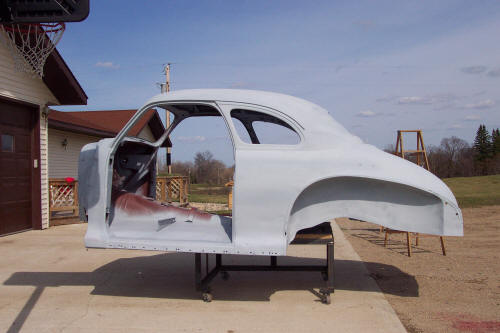 That looks nice - Time to get the bottom undercoated and then she gets bolted onto the frame for hopefully the last time.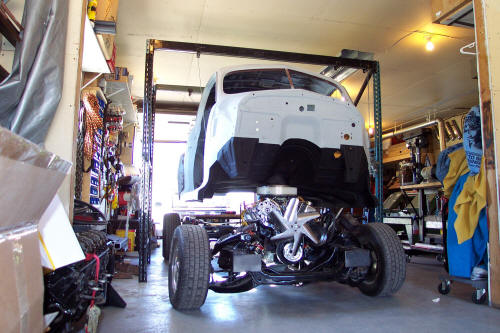 The rear fenders got welded on and the smoothing out process will begin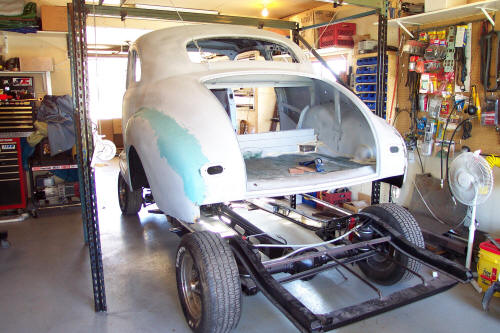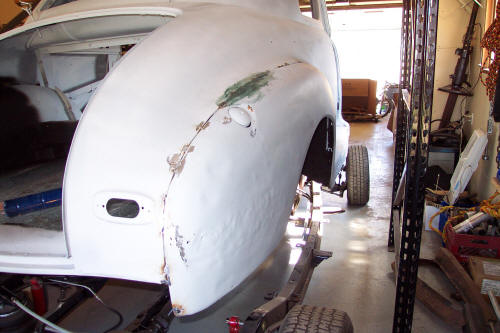 Its going to take some work to get it all smooth - but time and patience will prevail.
Hopefully things will go smooth and I can keep working on it.