Welcome to the 1941 Coupe Project
Winter 2011
While talking with a friend across the road, the car sat idling like a kitten, when all of a sudden, I turned around and looked and there was steam rolling out of the car! The relay for the electric fans went bad. When I got over to the car it was at 260 degrees. We threw a garden hose on the radiator to cool it down slowly, but it was too late. The extreme heat cooked the rings enough that they lost all of thier spring. Well it sounds like a good time to tear it down and freshen it up.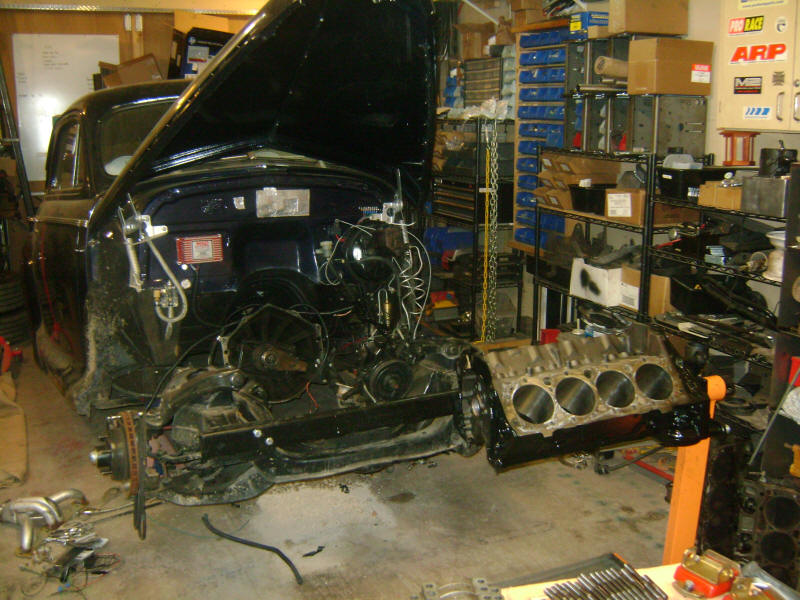 The motor was pulled and disassembled. It isnt much fun taking apart something that you just got done a year ago. But since it is going to be appart, might as well add some new parts to the motor.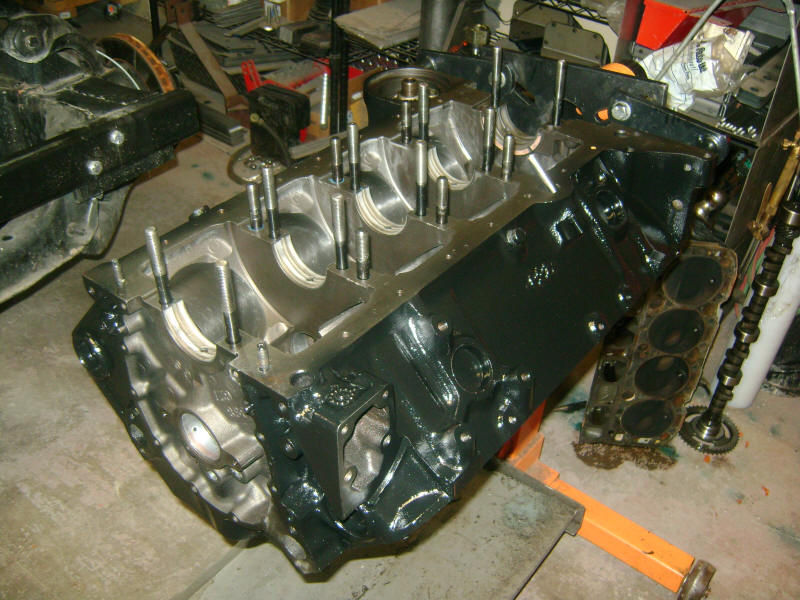 The block was cleaned, honed, and repainted. Decided to put a new stud kit in. Bearings are Clevtite H bearings with the new graphite coating on one the bottom side.
Balanced 383 crank went back in.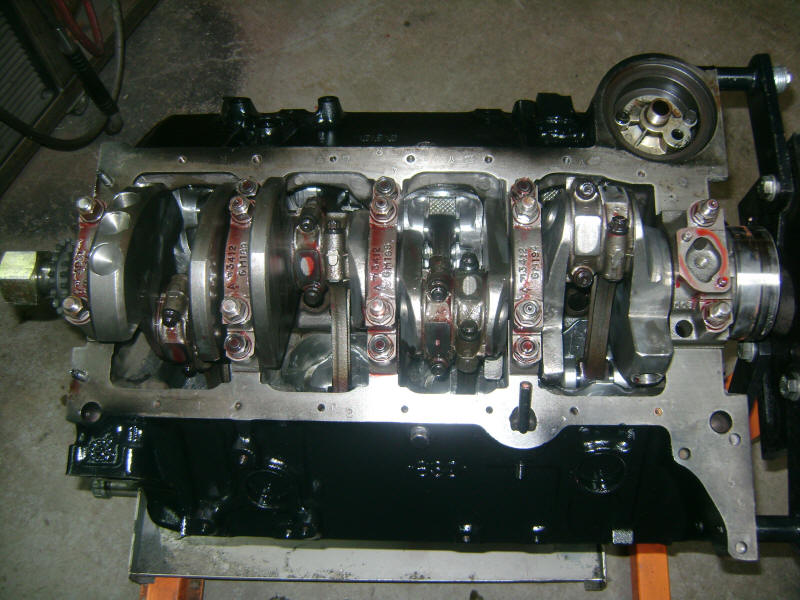 Holes were slugged with the existing 383 balanced pistons. New Speed Pro rings with chrome moly top rings.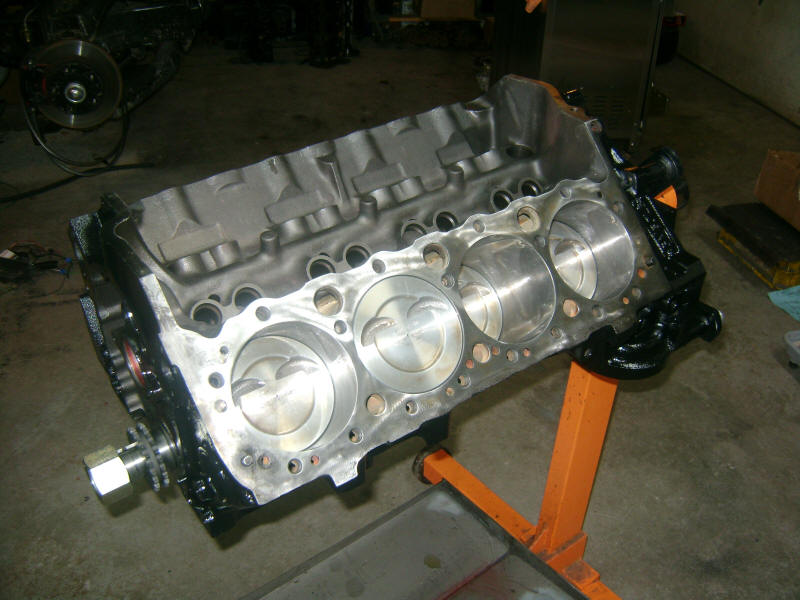 Pistons installed and rotating assembly done.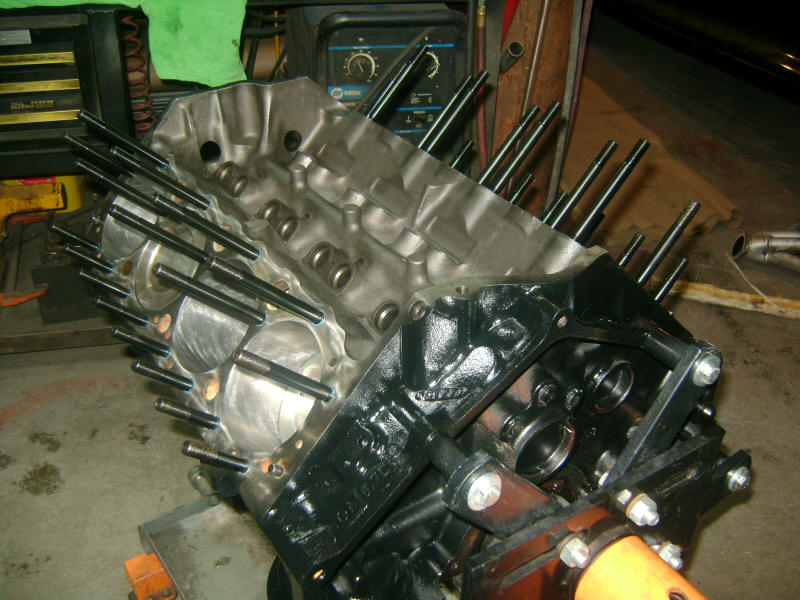 Since the bottom end was studded, we might as well put in a head stud kit. APR studs will do the trick.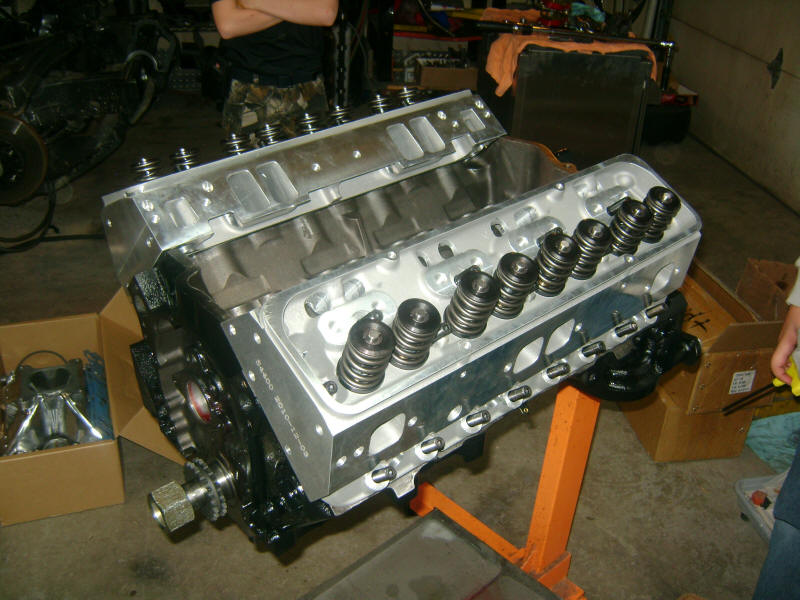 Instead of doing a valve job, it was a lot easier to put on a new set of AFR heads. 2.20/1.60 with stainless valves.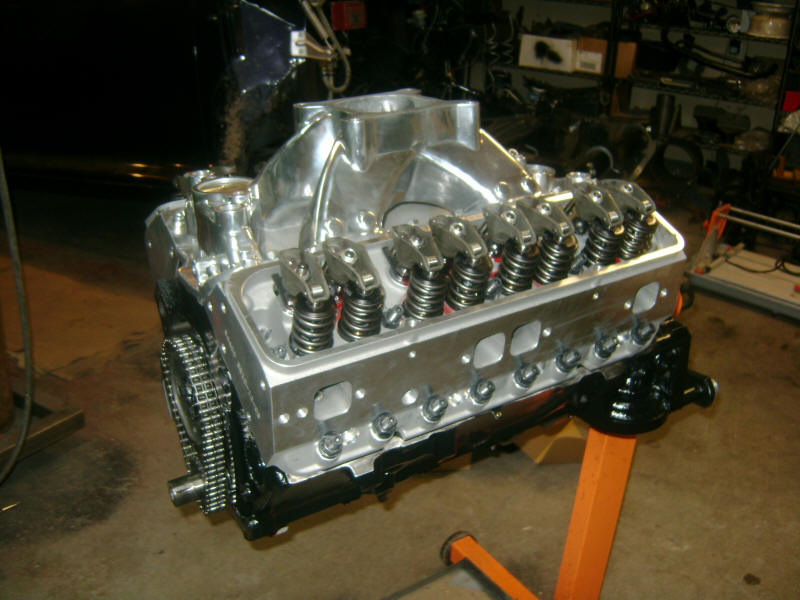 A new single plane high rise should reall make the power in the 2500 to 6500 RPM range.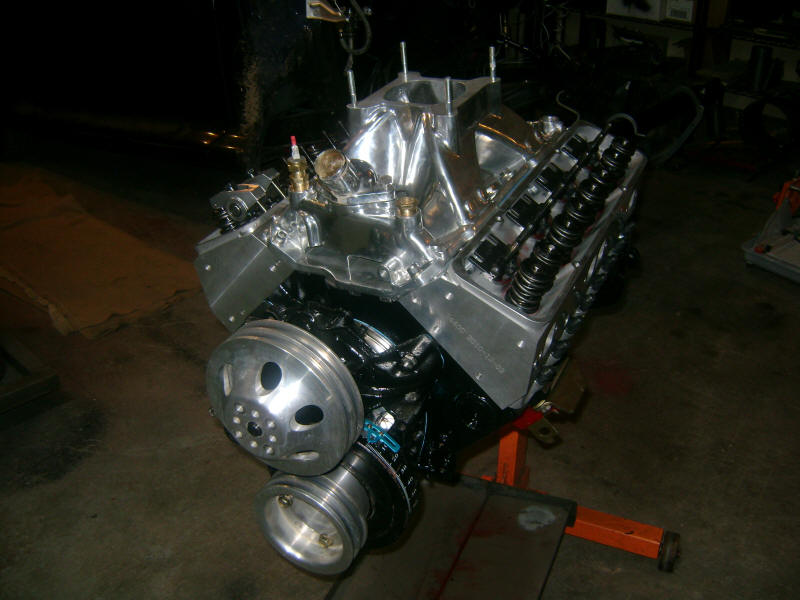 Followed up with the high flow water pump, and high rpm damper.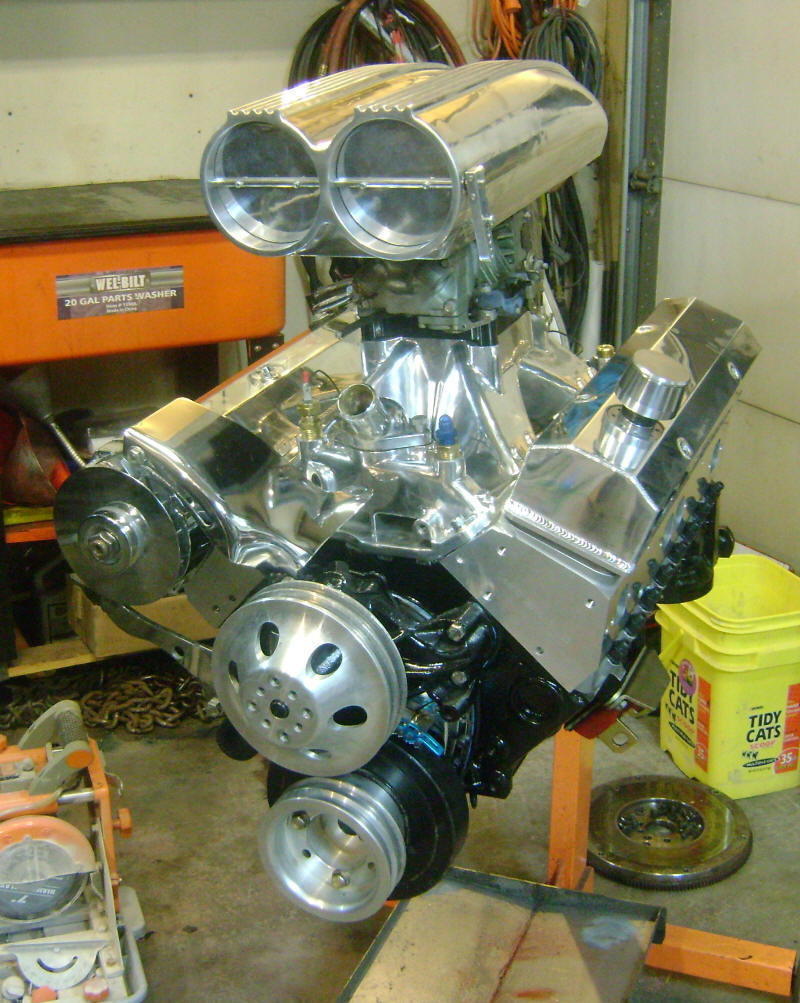 The completed assembly is ready to put back in the car. Now I cant wait to try it out on the street. Oh wait, its december 30th, 2011. I have to wait about 4 more months yet!