Welcome to the 1941 Coupe Project
Fall 2009
Someday this is all gonna be done! LOL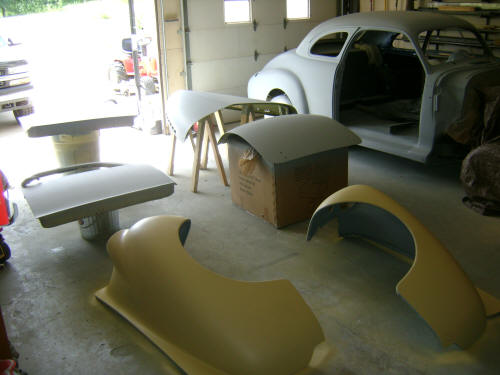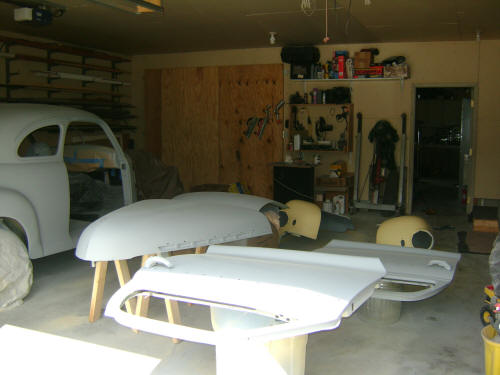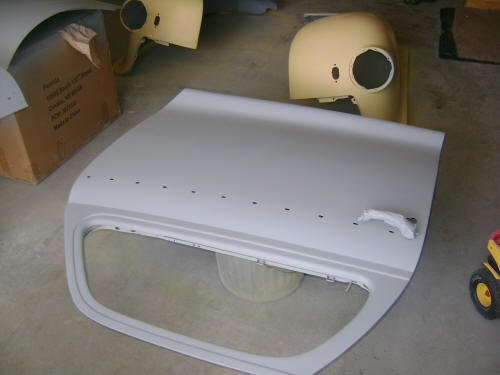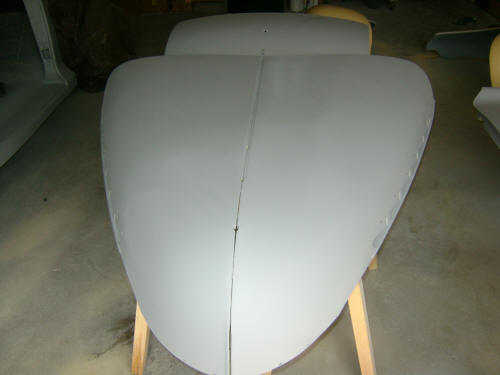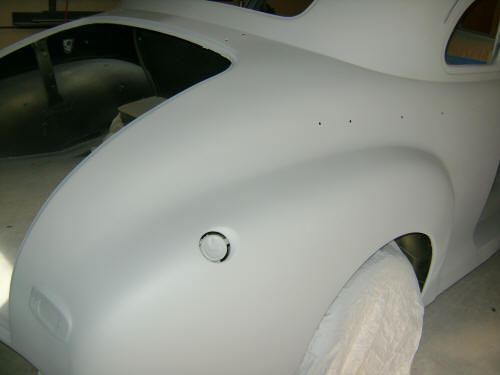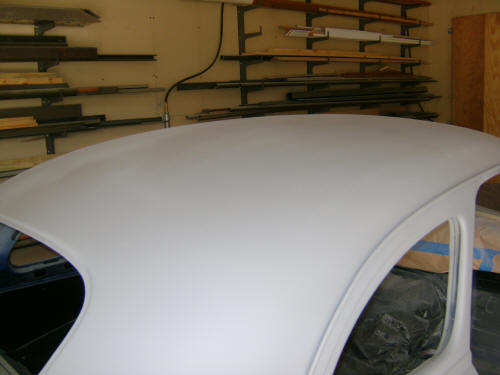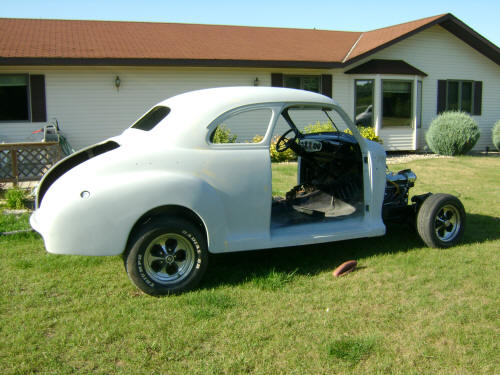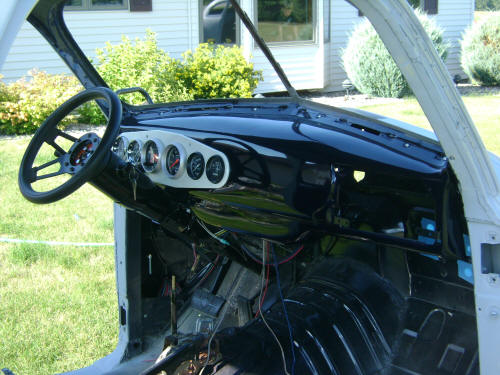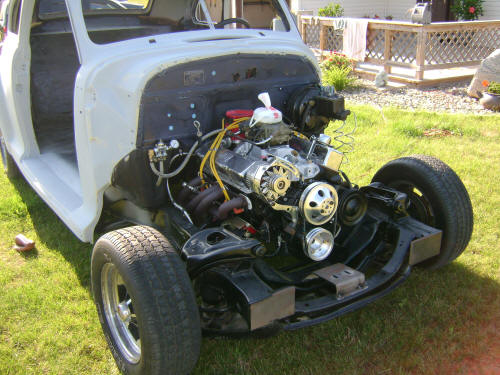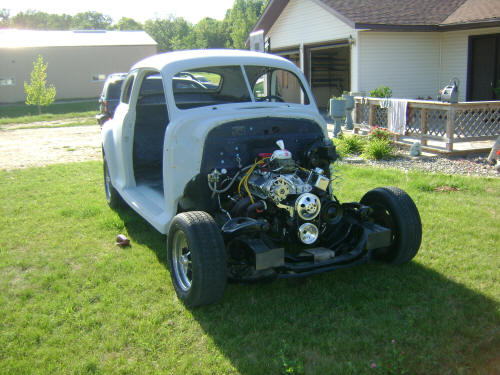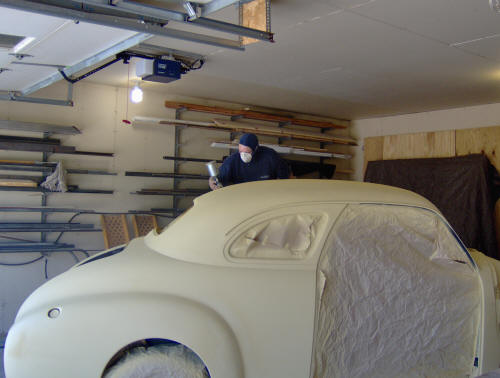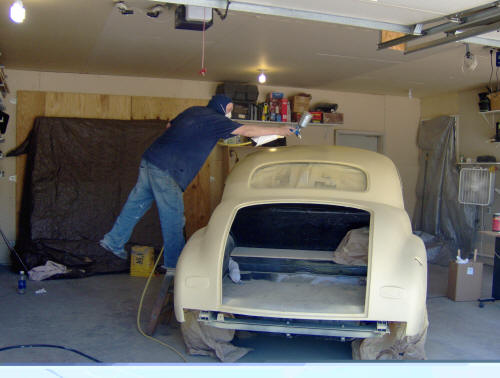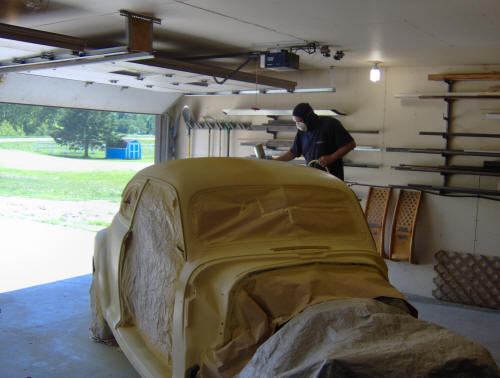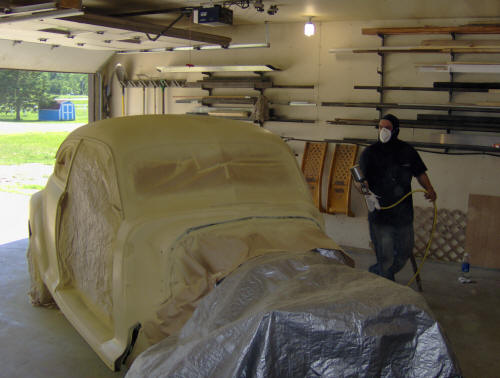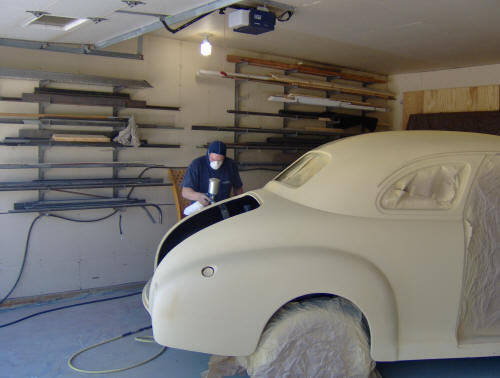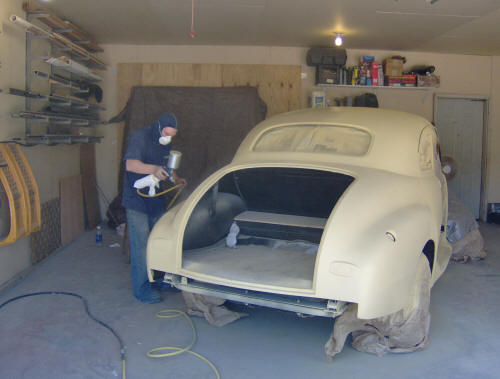 Got some paint spread....
Color = Majestic Amethyst with micro aluminum, red and purple pearl.
For a garage job, it turned out really nice. Now once the car is assembled, it will get final buffed and polished to bring out the pearl and shine. Assembly is going good, interior is about half way done and once that is done, then the doors and fenders will go back on.
Keep watching for more pics and progress. Determined to drive it this spring.